New Zealand echoes with Azaan as Muslims perform Friday prayer
CHRISTCHURCH: New Zealanders gathered for nationwide prayers on Friday to mark one week since mass shootings at two mosques in Christchurch killed 50 Muslim worshippers.

Prime Minister Jacinda Ardern was among the thousands of mourners who gathered at a park in front of the Al-Noor mosque in a prayer, followed by two minutes of silence. Azaan (call to prayer) was broadcast nationally across all free-to-air TV and radio stations.
New Zealand Prime Minister Jacinda Ardern attended Friday prayers at Hagley Park opposite the Al Noor Mosque, wearing the same black headscarf she wore when she first visited Christchurch in the wake of the attack.

Jacinda Ardern and other New Zealanders wore headscarves in a show of support to Muslim women.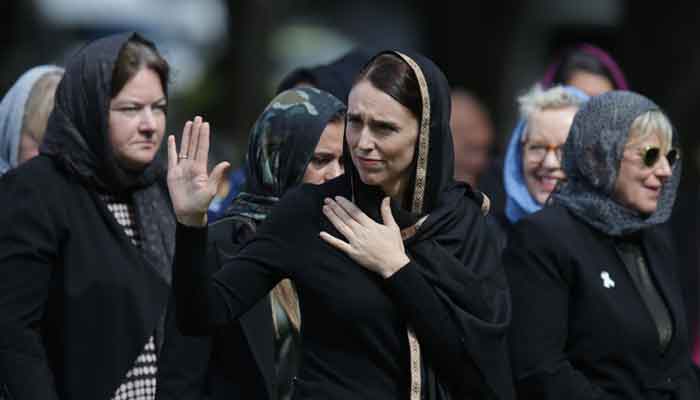 Imam thanks Jacinda Ardern for 'honouring us with a simple scarf'
"This terrorist sought to tear our nation apart with an evil ideology… but instead we have shown that New Zealand is unbreakable and that the world can see in us as an example of love and unity," says the Muslim leader.
"Thank you for your leadership, it has been a lesson for the world's leaders, thank you for holding our families close and honouring us with a simple scarf. Thank you for your words and tears of compassion. Thank you for being one with us."
Comments
comments